ALUMINUM MILL MAINTENANCE MACHINES
UNIQUE GRADALL BOOM MOVEMENTS FOR EFFICIENT MAINTENANCE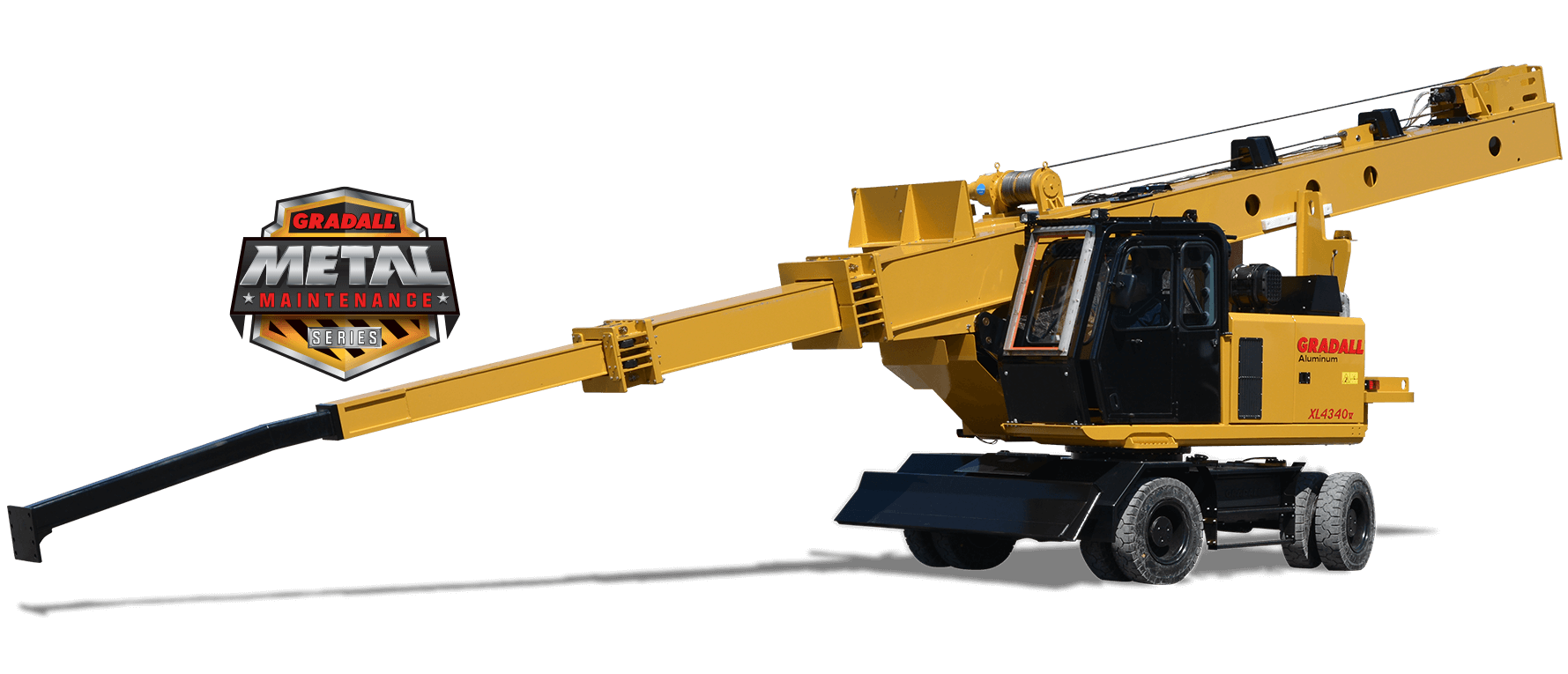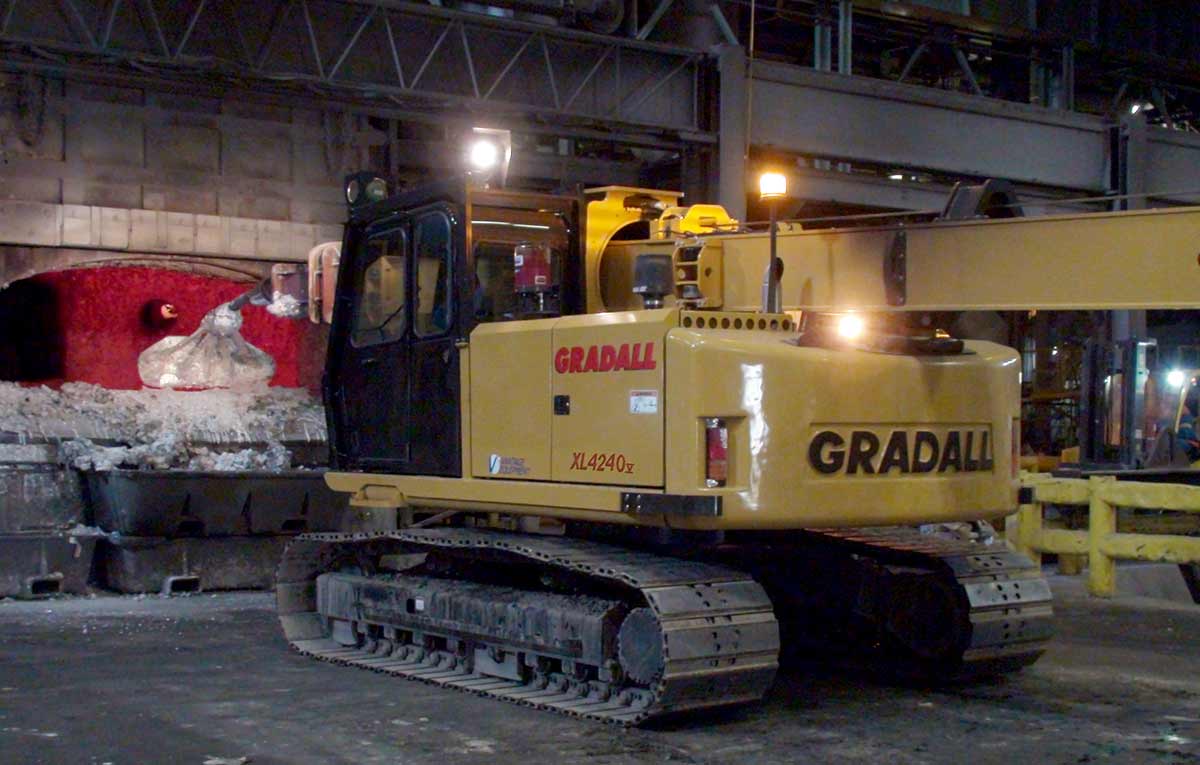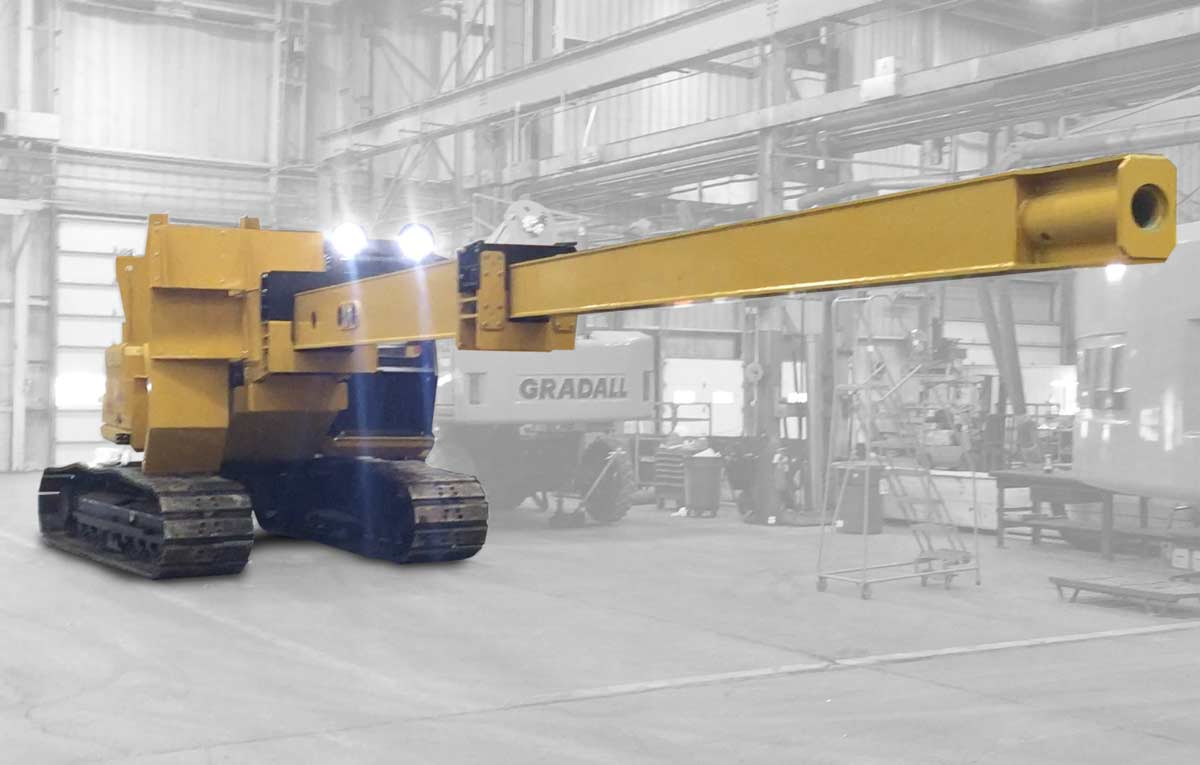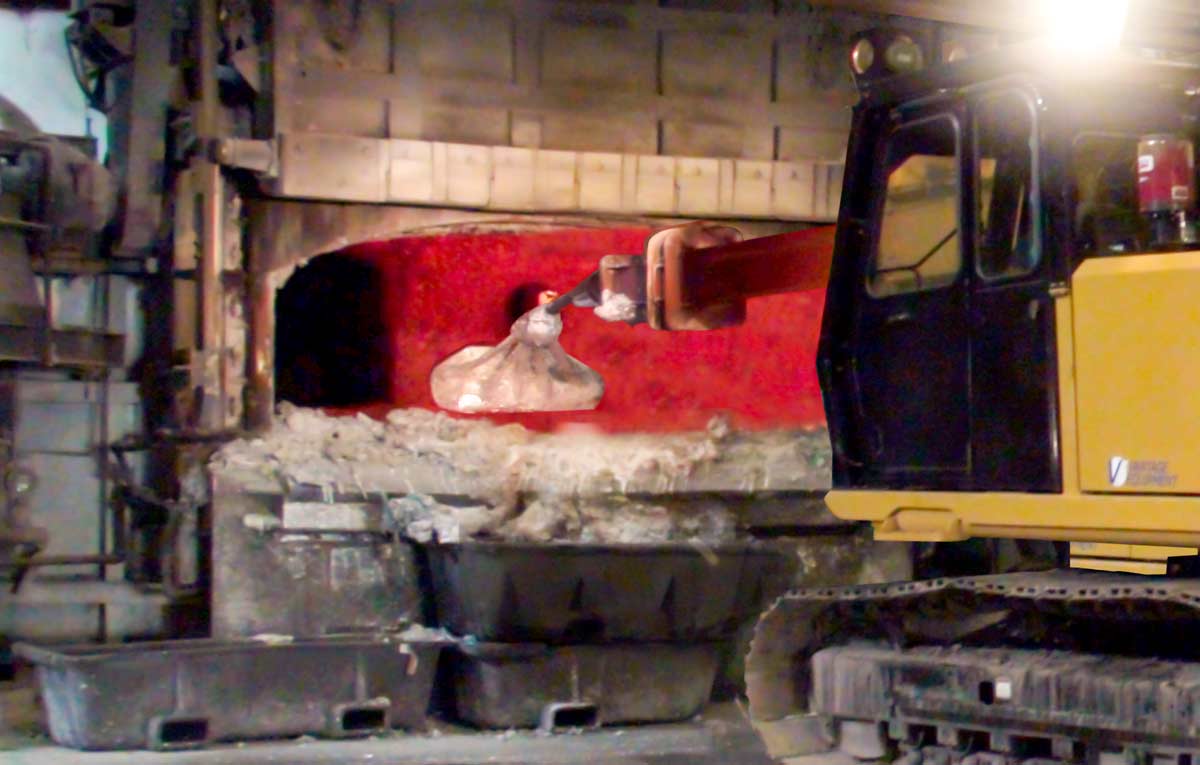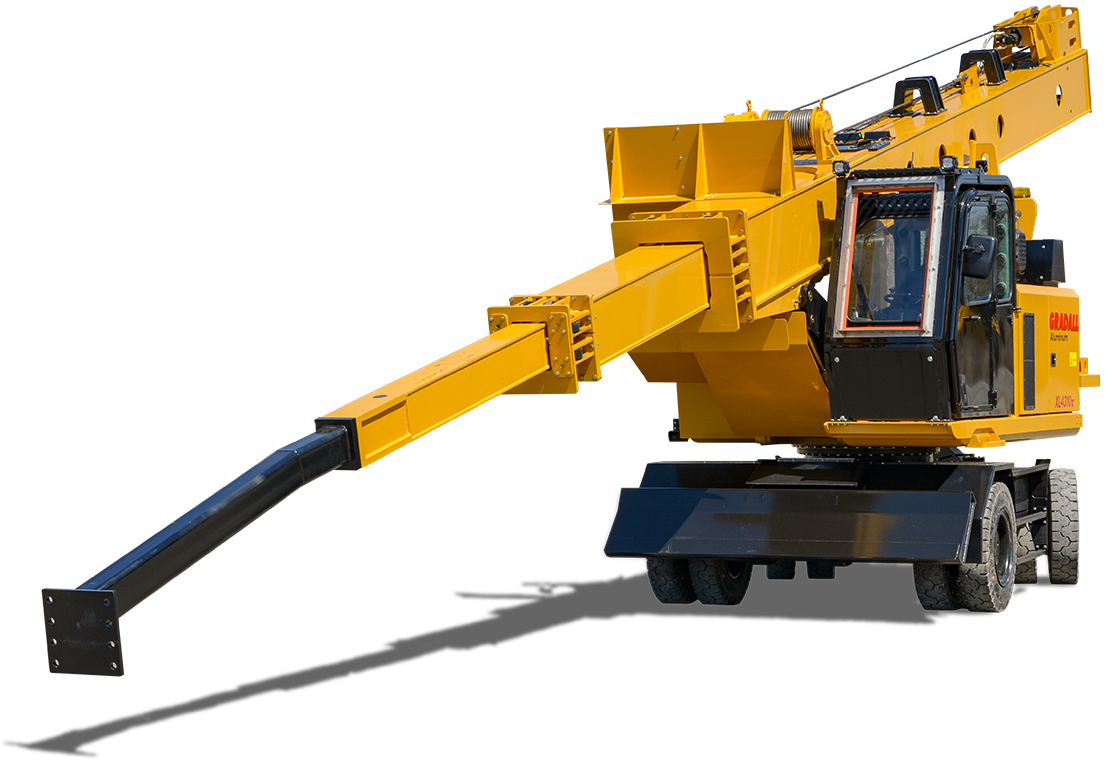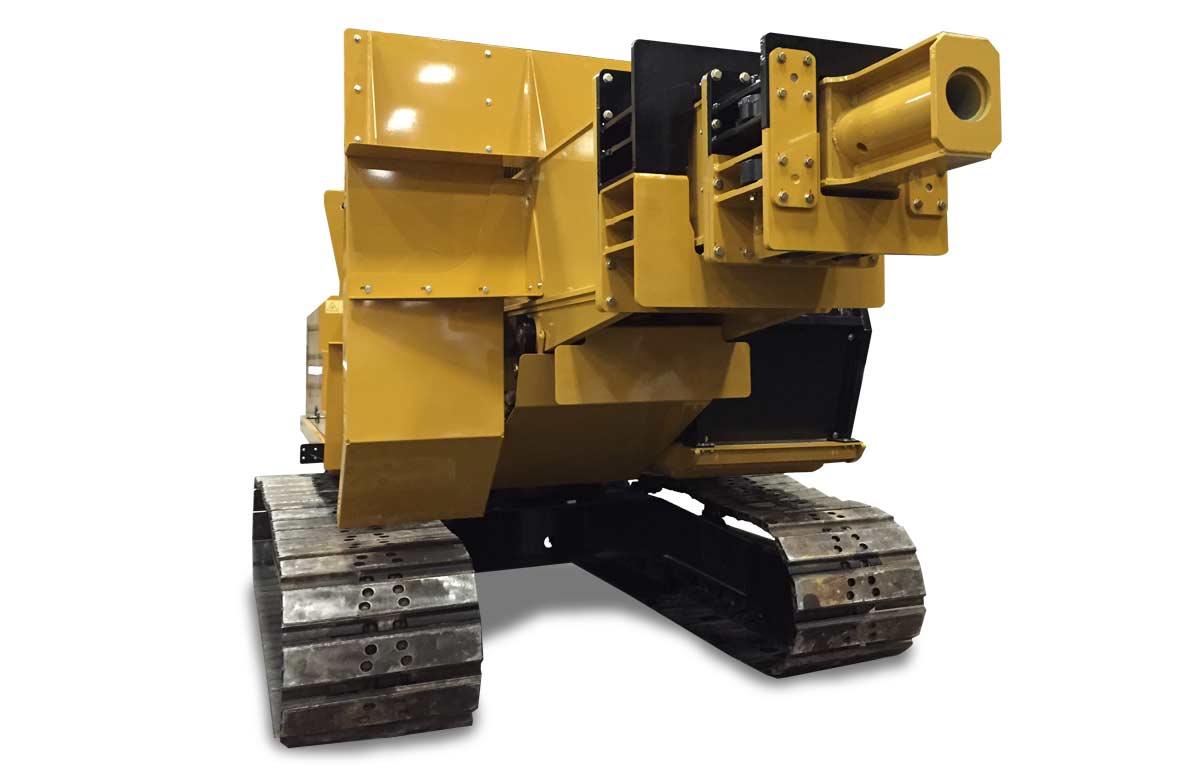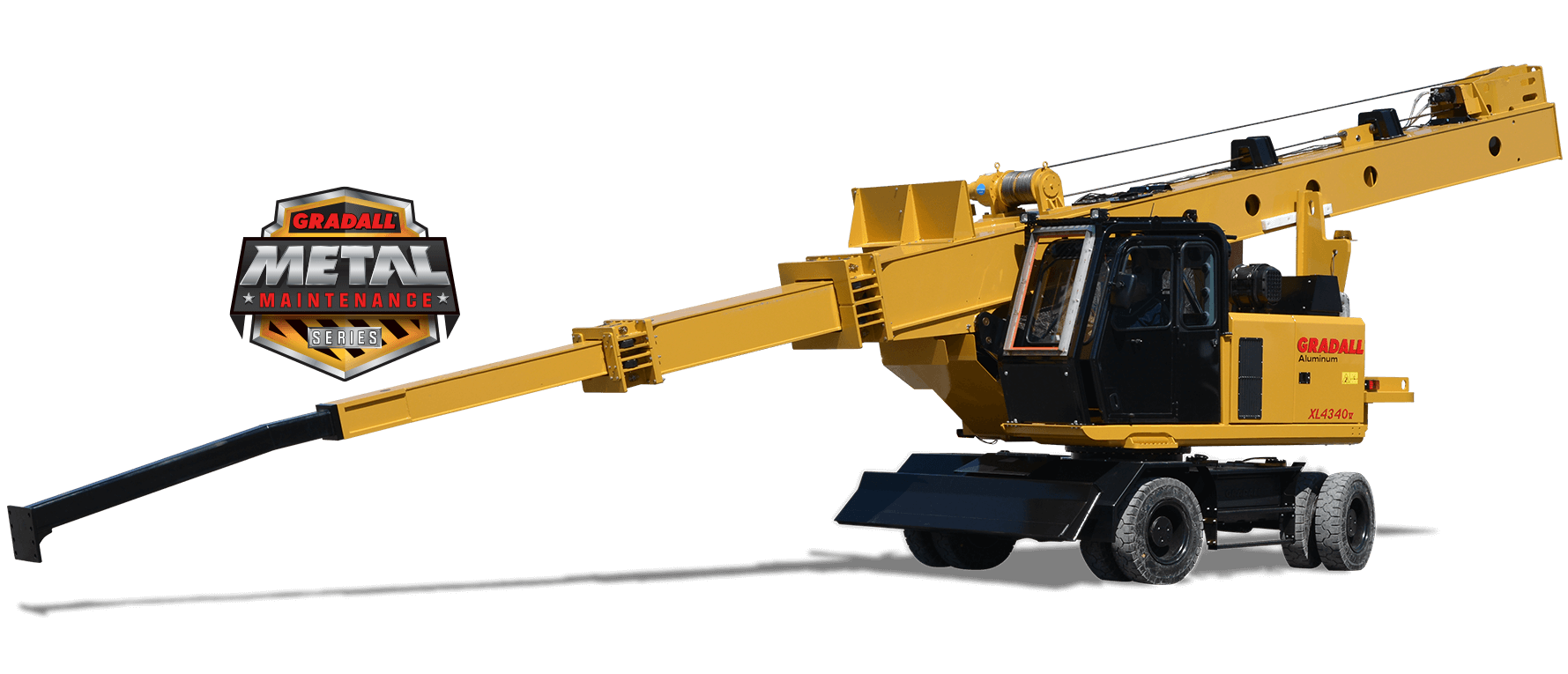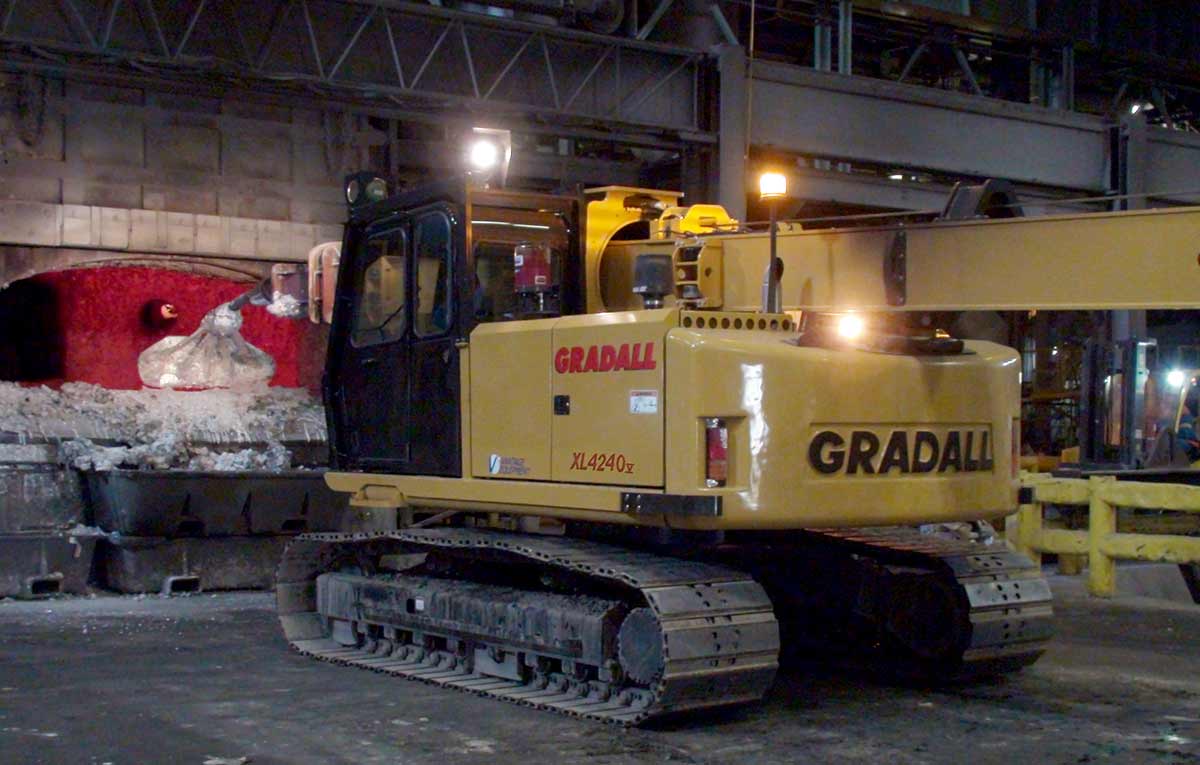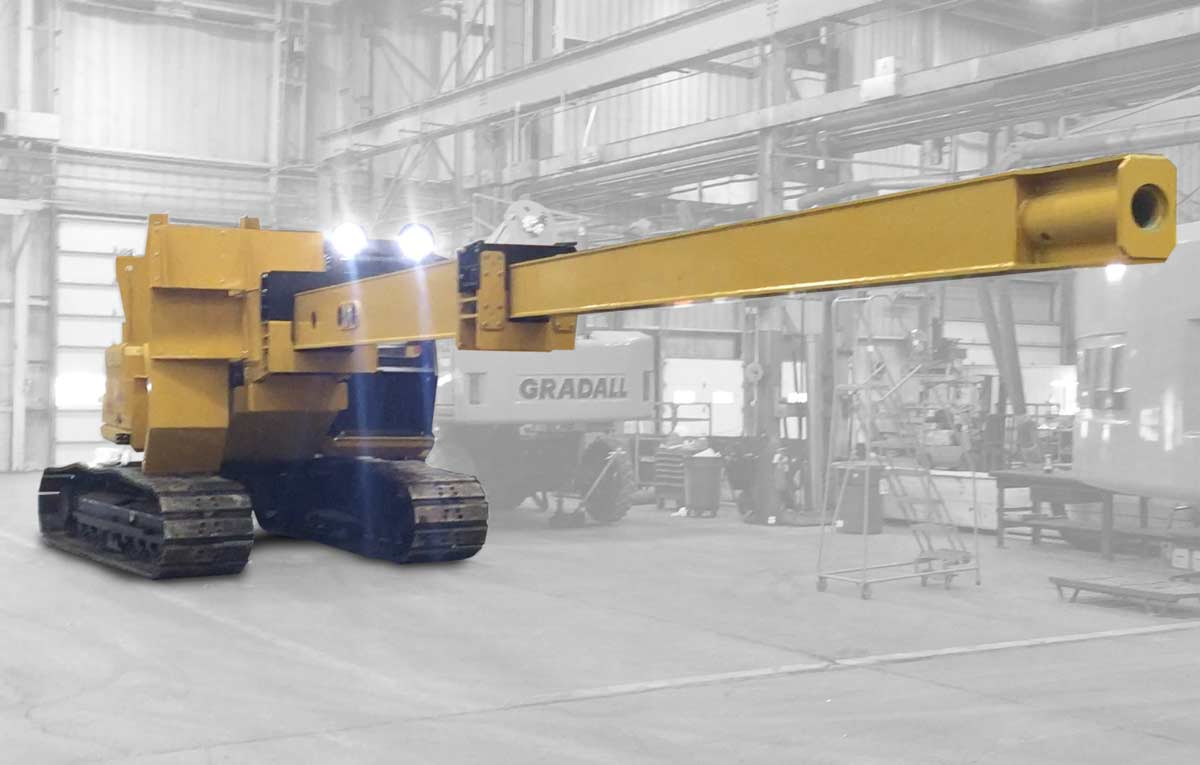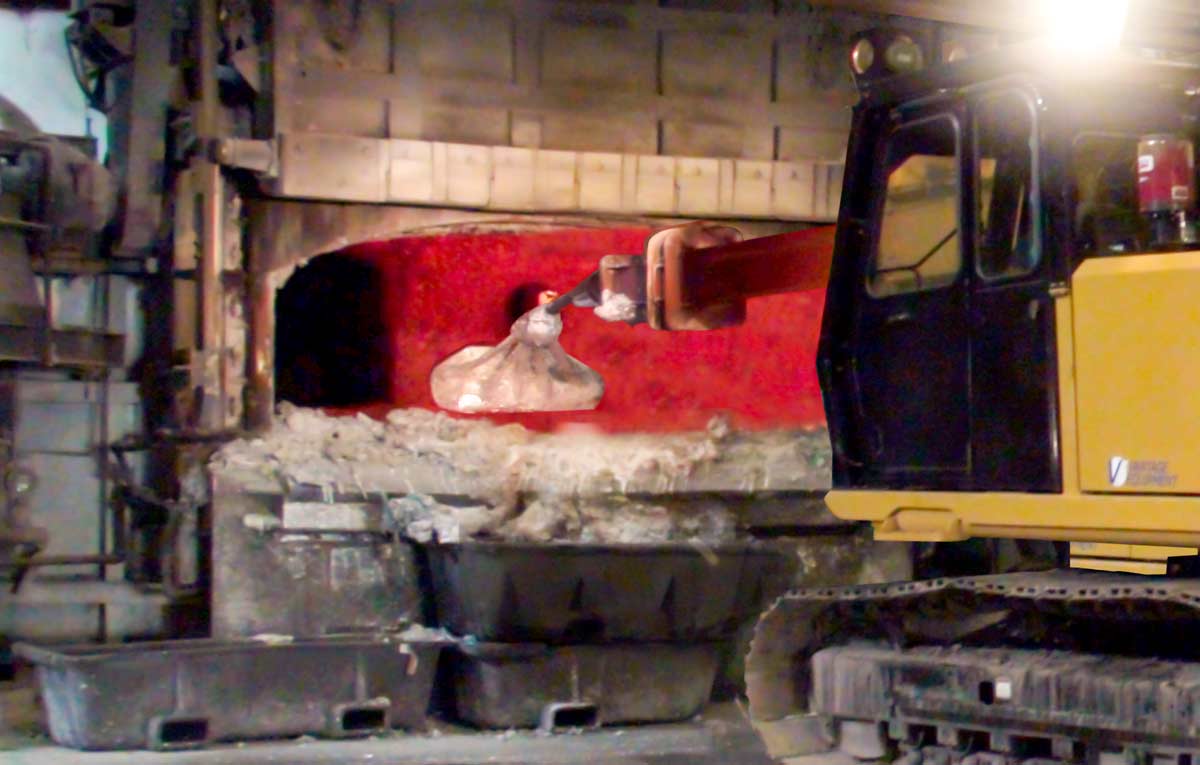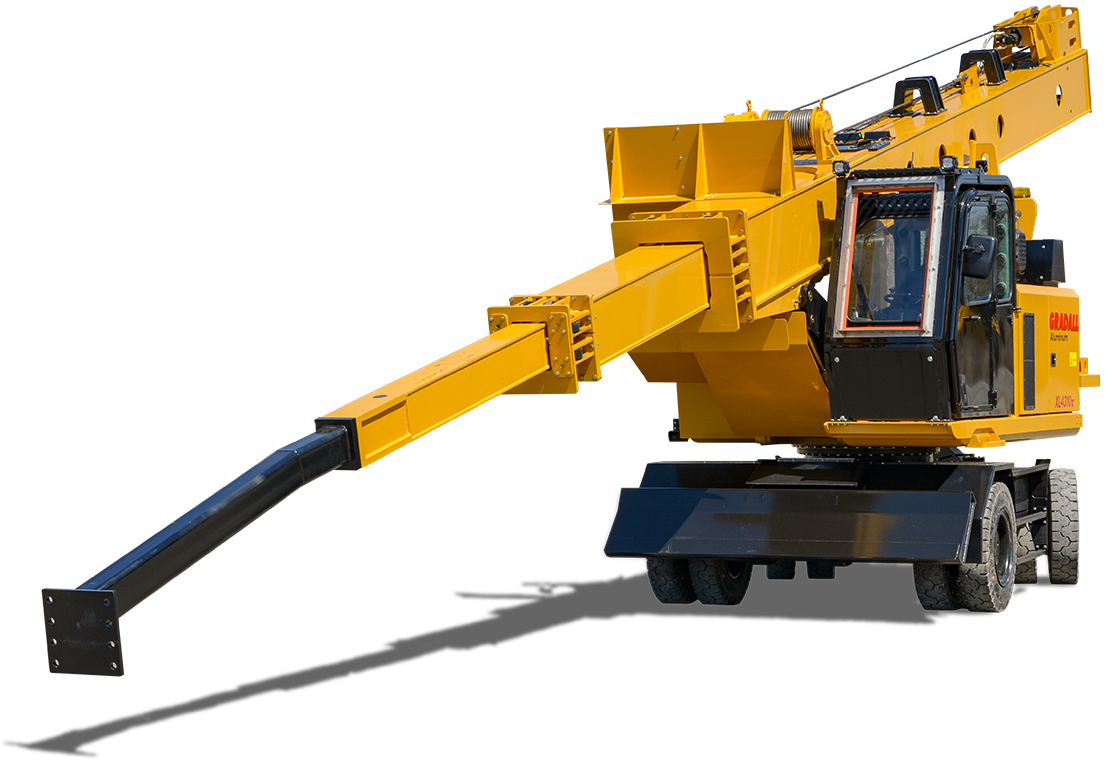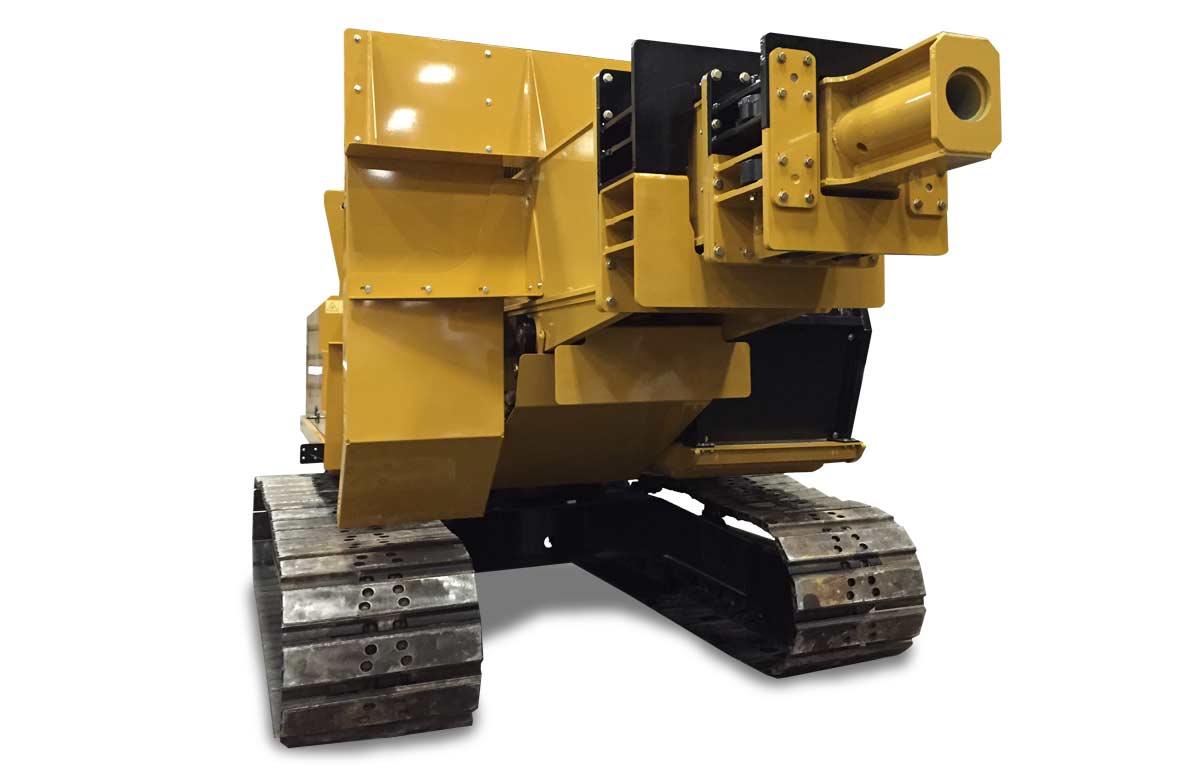 Booms articulate to work inside furnaces
On crawler or rubber tire undercarriages, Gradall aluminum mill maintenance machines have articulating booms with unique movements to reach through the furnace mouth to skim dross and maintain furnace walls and bottoms. Horizontally, the boom can raise 29 inches. Boom will tilt 8.1° above grade and 19° below grade.



PRICING

CHASSIS DESIGN
CHASSIS DESIGN
BOOM
OPERATOR CAB
ADVANCED SYSTEMS
PERFORMANCE

Powered by a single Volvo TAD551 VE Tier 3 engine, with an optional TAD517 VE NA Tier 4f engine that meets highest global standards including Stage 4 (EU) and NA Tier 4f emissions requirements
Crawler or rough terrain rubber tire undercarriage
On crawler models, dual range high torque piston motor powers each track, along with three-stage planetary drive, integral speed limiting valve and automatic spring-set hydraulic release wet disc parking brake
Triple grouser crawler excavator pads available in a choice of widths enhance tracking ability, with high range travel speeds up to 3.4 mph
Tracks counter-rotate to pivot machine about the swing centerline
Single-point lifting yoke available
Stainless steel braided hose and fire sleeves
Crawler tracks and foam filled or solid rubber tires are fire resistant
Heat resistant shields protect rubber tires
Wheeled models have oscillation lock cylinders and strong box plate construction, enabling work in any direction without outriggers
Heavy-duty boom rollers, along with an exceptionally rugged boom
Roller assembly can be removed for easy maintenance
Level working height is adjustable
Three-section non-tilting boom is cable actuated
Internal metal hose and tube clamps
Consistent boom force
Rugged boom telescopes out up to 48'
Low profile telescoping action, reaching deep into furnaces
Full-length boom visibility during the entire working cycle
Choose the Gradall, Deere or SAE joystick pattern using an in-cab switch
Quiet, roomy cab and comfortable seating module, with joystick controls built into the armrests
Internal tooth swing bearing provides smooth, stable movement
Two electronic foot pedals with handles reposition carrier, using toggle switch on arm pod to select from two crawler speed ranges
Excellent visibility of the boom through the entire working cycle
Standard air conditioning
Optional rollover protection
Window guards
High temperature glass
Legendary Bosch Rexroth design and reliability
All new, modern high-pressure hydraulic system is electronically controlled with pressure-compensated, load-sensing valves
Combined electrical system for chassis and excavator delivers advanced, effective operation
Heavy frame for lateral support
Heavy boom cradle
Crawlers have thicker grouse pads for work at the side of the carrier
Telescoping boom design delivers full power and speed through the entire working range
Electronic joysticks provide precise control over boom and attachment positioning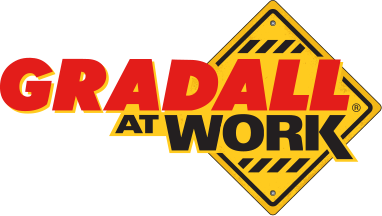 MAINTENANCE MACHINES AT WORK
Handle pot cleaning and furnace teardowns
Reach through mouth of furnace for dross removal and cleaning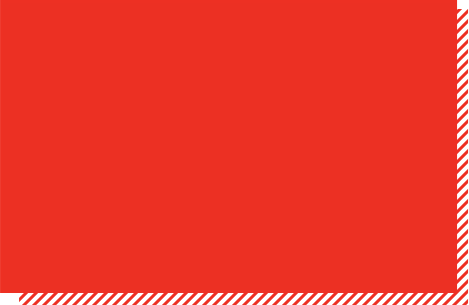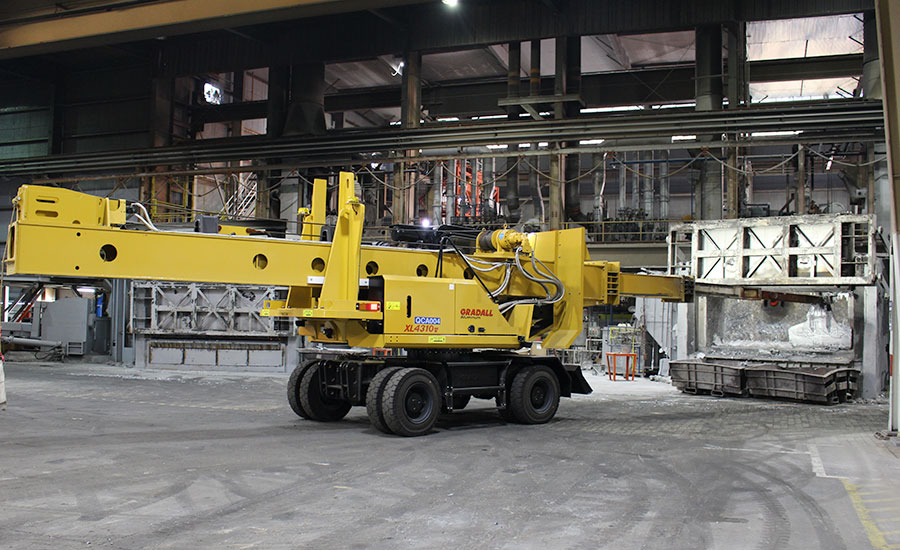 LATEST JOB STORY
Aluminum dross skimming handled quickly and efficiently with specialized XL 4340V
GET THE FULL STORY
---
EXCAVATOR ATTACHMENTS
MAXIMIZE GRADALL PRODUCTIVITY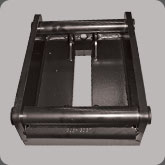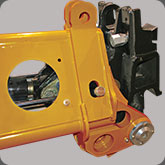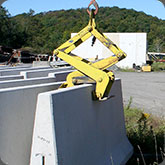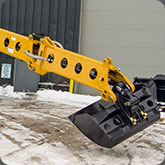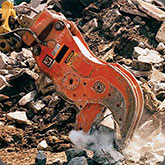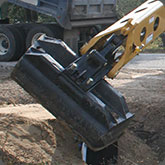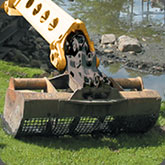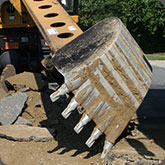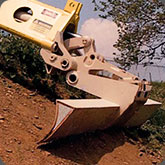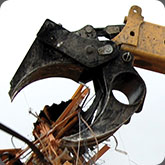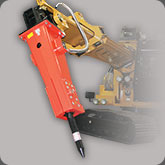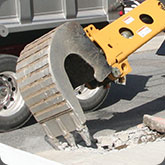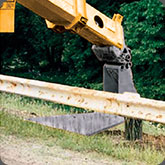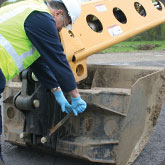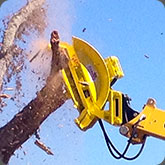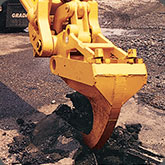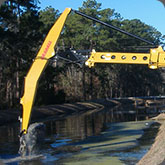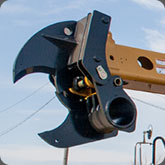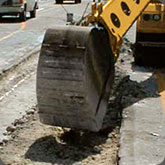 VIEW ALL ATTACHMENTS
It starts with the unique telescoping Gradall boom that handles more jobs efficiently, thanks to its movements and superior strength. Gradall offers a unique range of excavator undercarriages that have reshaped the industry idea of equipment mobility, both on and off highways.